What Data We Have
UIT currently has student, finance, admissions, HR, and Canvas data. Our data is pulled from a few different source data systems, but our primary source data comes from PeopleSoft. We use Informatica for our ETL process, in which data from our source systems is sent to our DWRAC and BIPR databases. Once loaded, the data is ready to be used for dashboards, reporting, and analysis. See the chart below for a high level view of our architecture: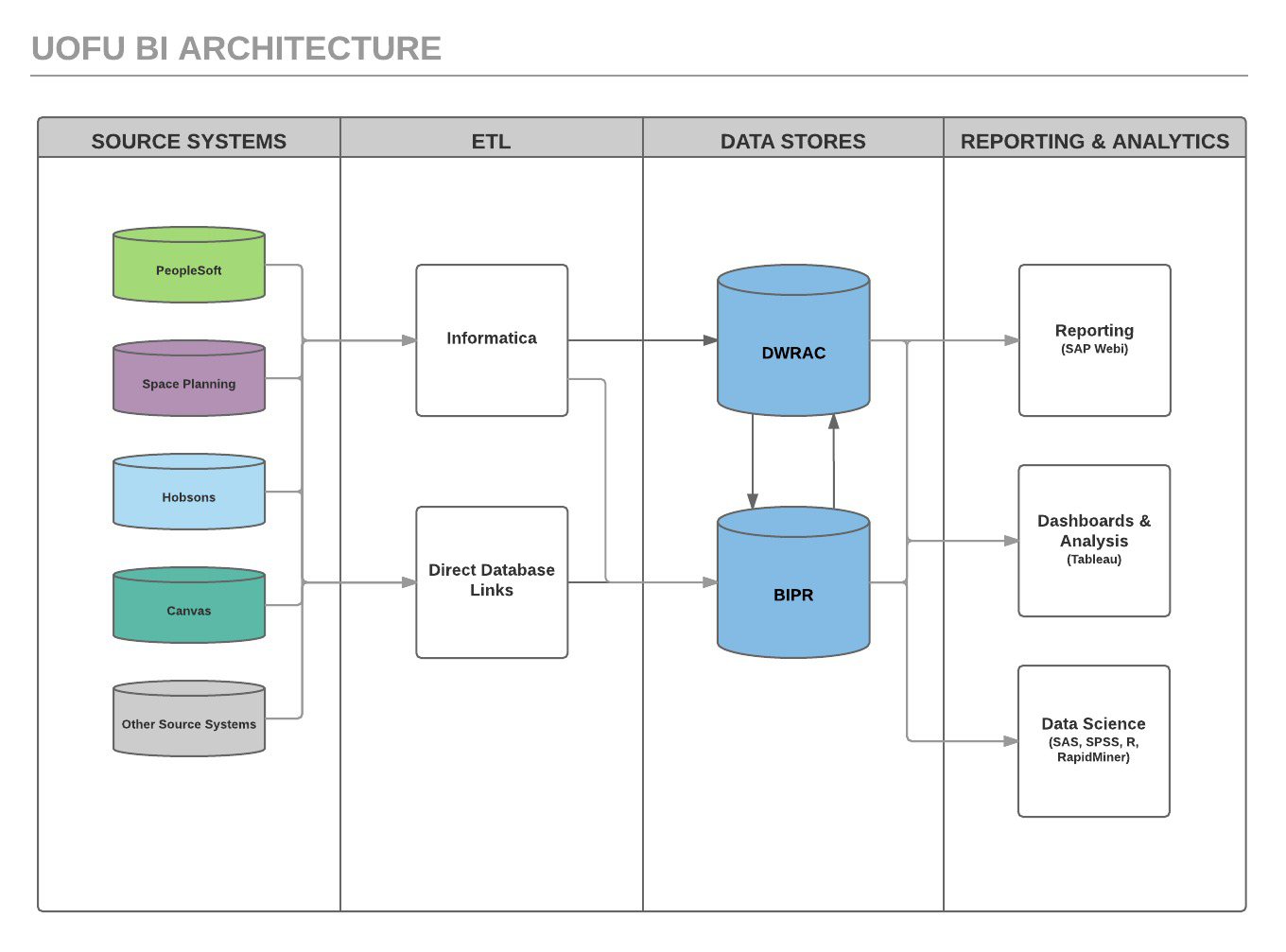 Enterprise Data Warehouse (EDW)
An EDW is used to store current and historical data for reporting and data analysis. Data may come directly from a source system or it may pass from a source system to an ODS where additional operations take place before it is finally transferred to an EDW. DWRAC is our enterprise data warehouse owned by the University Hospital.
DWRAC contains the following data:
Student Data Warehouse
Finance
Admissions
Operational Data Stores (ODS)
An ODS is a database designed to integrate data from multiple source systems where additional operations on the data can happen if needed. Data is updated continuously in real time whereas a data warehouse is static and updated less frequently. BIPR is our operational data store owned by UIT BI.
BIPR contains the following data:
Canvas
Campus HR
Hospital HR